VSSQ Demos and Patterns
From time to time, members share a method of producing an item that is of interest to others, and we present several of them here for you to check out: Rod Pocket Instructions (new), Checkered Tree Skirt, Microwaveable Potato Bag,
Hot Pad, Tube Blocks, and Scarecrow Fusible Tips. To view any of these pdf's directly, click a link:
Rod Pocket Instructions (new), Checkered Tree Skirt, Microwaveable Potato Bag, Hot Pad, Tube Blocks,
Scarecrow Fusible Tips
Scroll down to view patterns from Quilts of Valour - Canada, for their Brave and Bold Block, or their Log Cabin Block.
Also presented for your enjoyment are the VSSQ Puzzle Blocks to put together in your choice of layout.
To view these pdf's directly, click a link: QOVC Brave and Bold, QOVC Log Cabin, VSSQ Puzzle Blocks.
And last, but not least, here is information on Quilts For Survivors - a non-profit organization established to provide quilts to survivors of residential schools. You can contribute by sending a 16.5" square block (including the colour orange) or a quilt top (minimum 48" x 64") to: Vanessa Génier, 130 Tamarack St., Timmins, Ontario, P4N 6P8. Fully completed quilts can be sent directly to survivors by asking Vanessa Genier for a name and address. Please use the label, and include the letter and poem all found in the files section of the Quilts for Survivors facebook page. There also is a website now to visit: quiltsforsurvivors.ca. If you are sending a quilt to a survivor you know of, please tell Vanessa their name and address so she may keep an up to date list of recipients.
Email (please note new address): vanessa@quiltsforsurvivors.ca, Cell: 705-262-1853. Vanessa and her team of helpers also gladly accept donations of batting, 108" backing, binding, thread and monetary gifts.
Rod Pocket Instructions (new)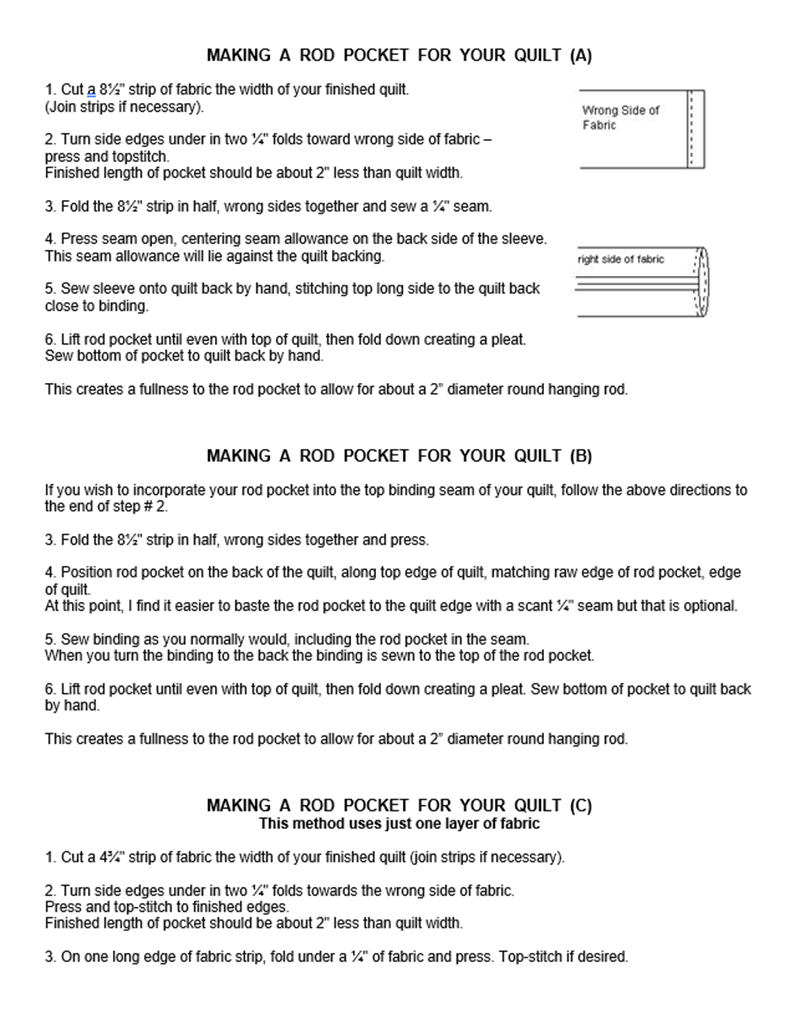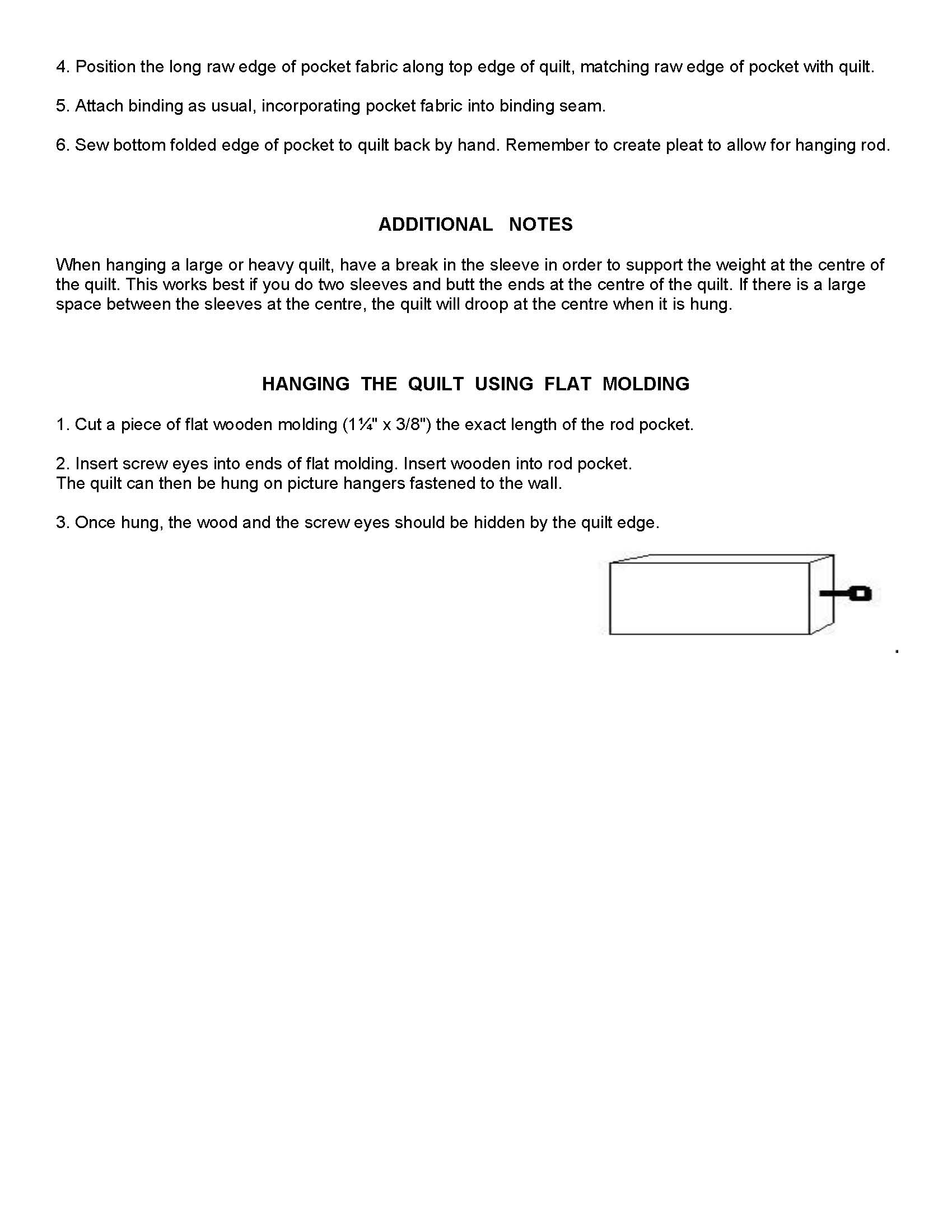 ---
Checkered Tree Skirt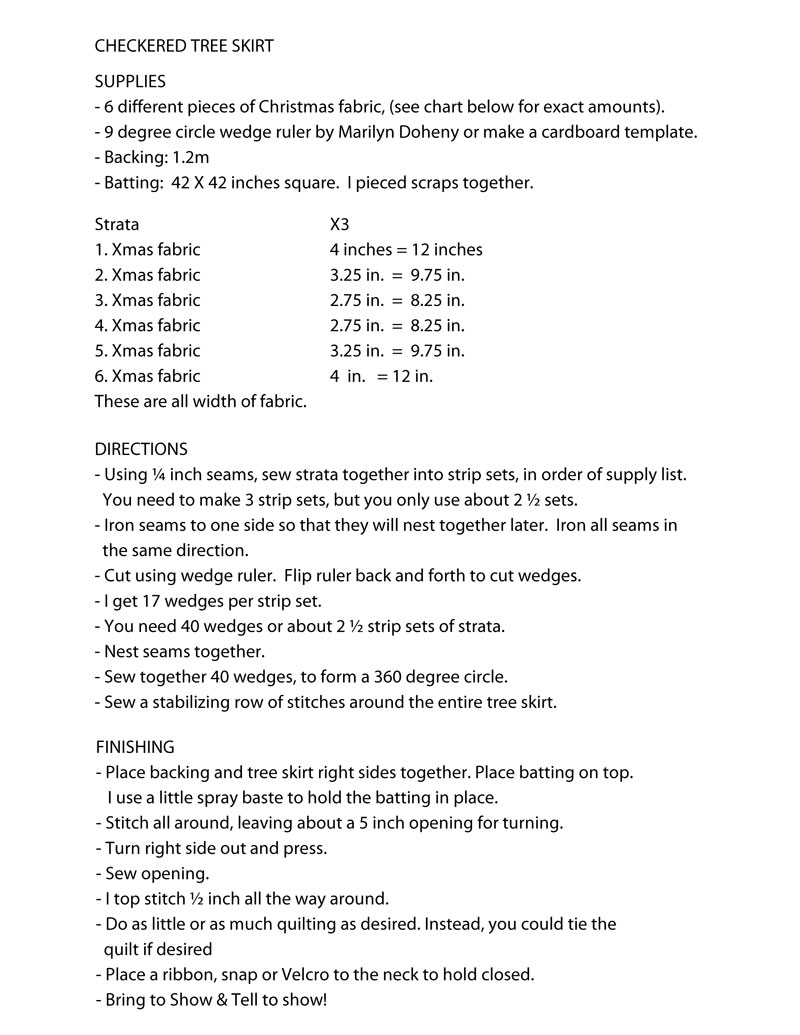 ---
Microwaveable Potato Bag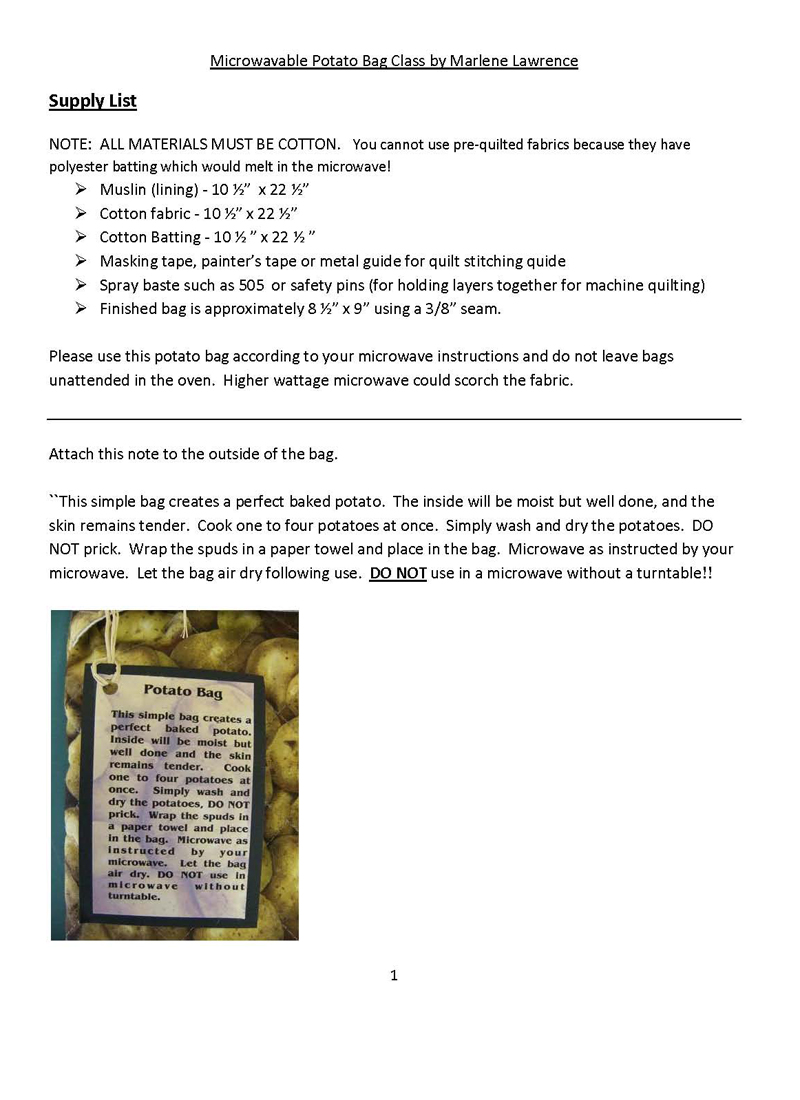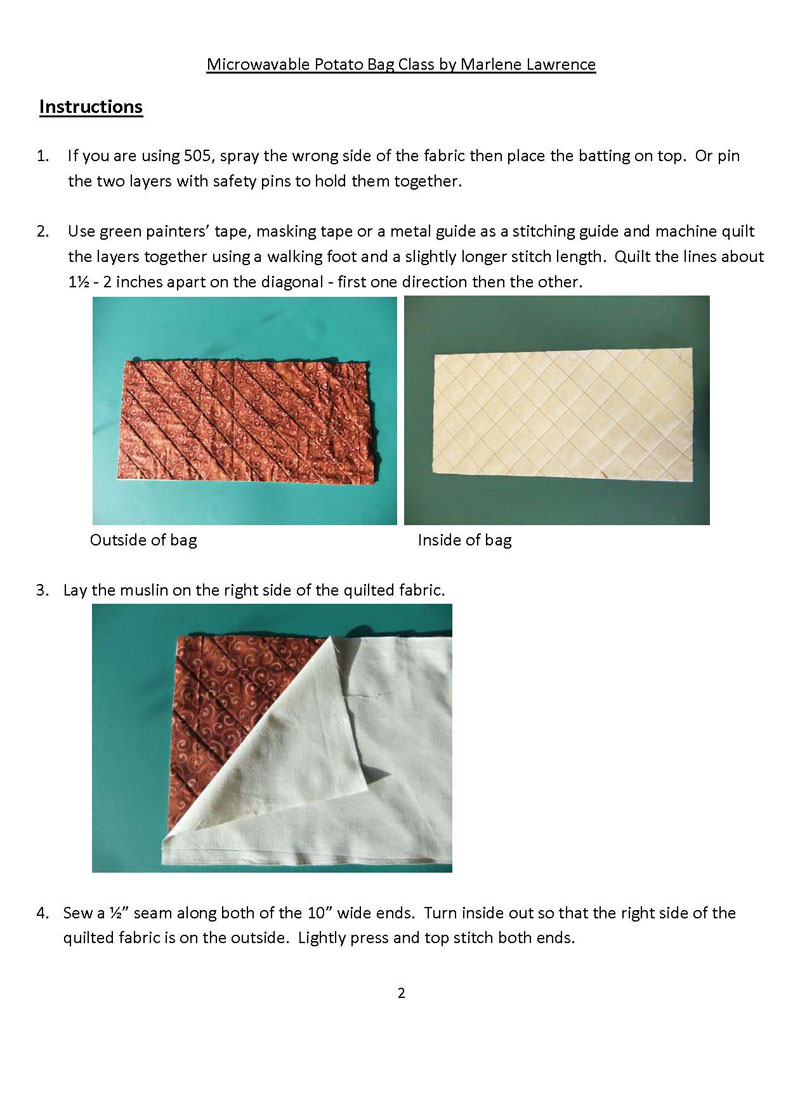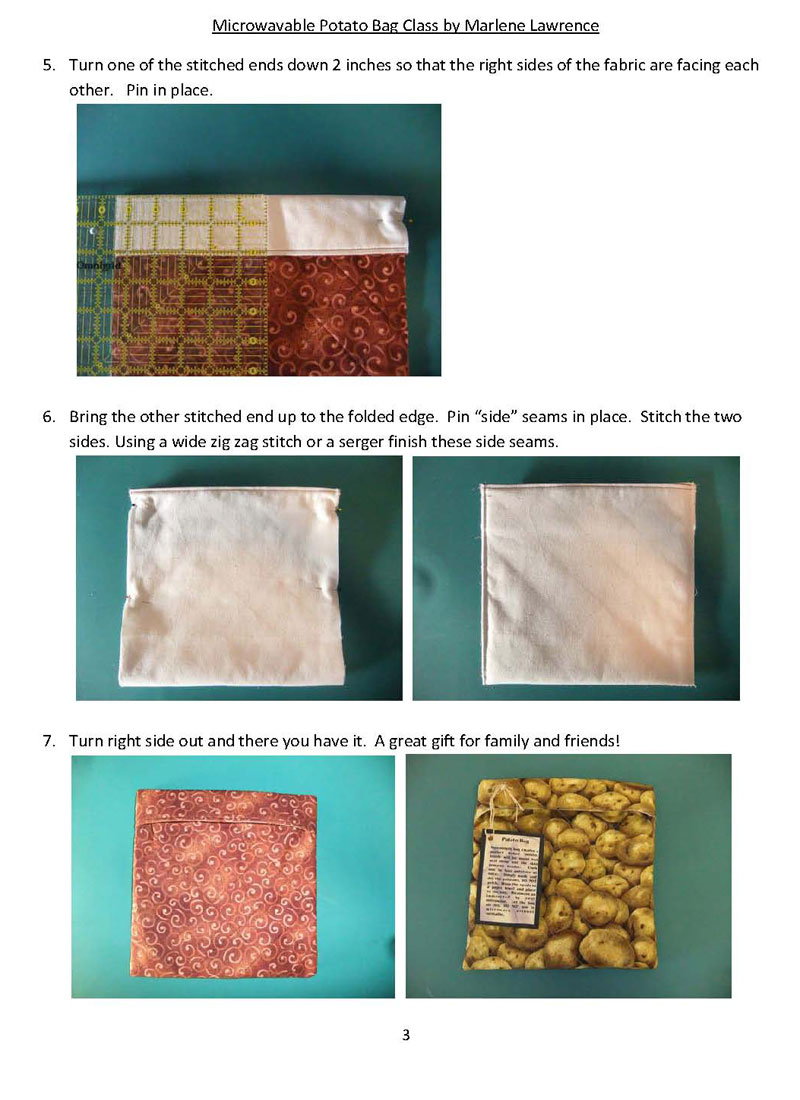 ---
Hot Pad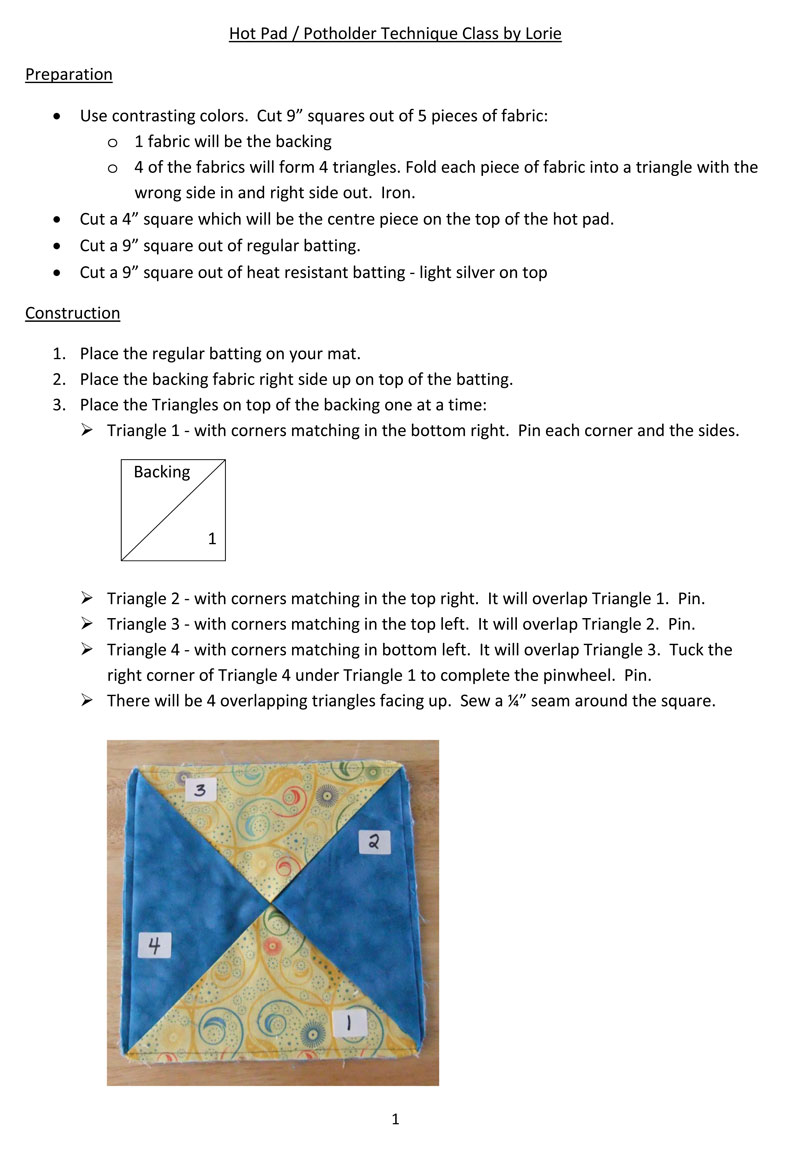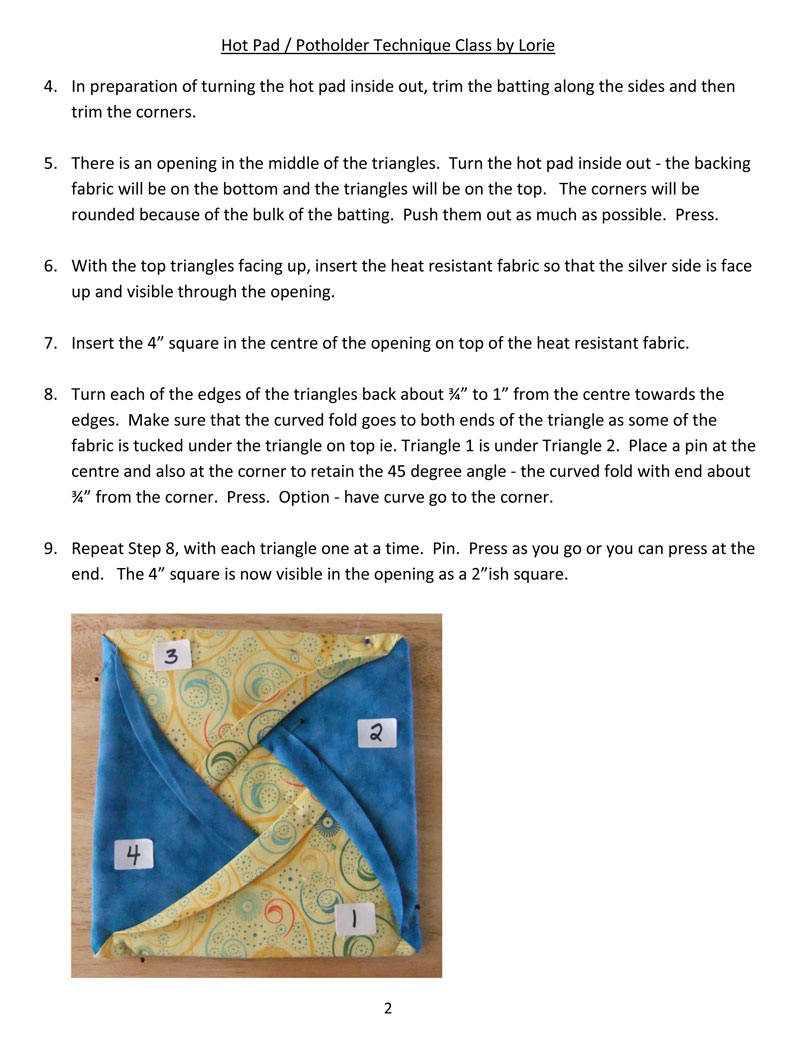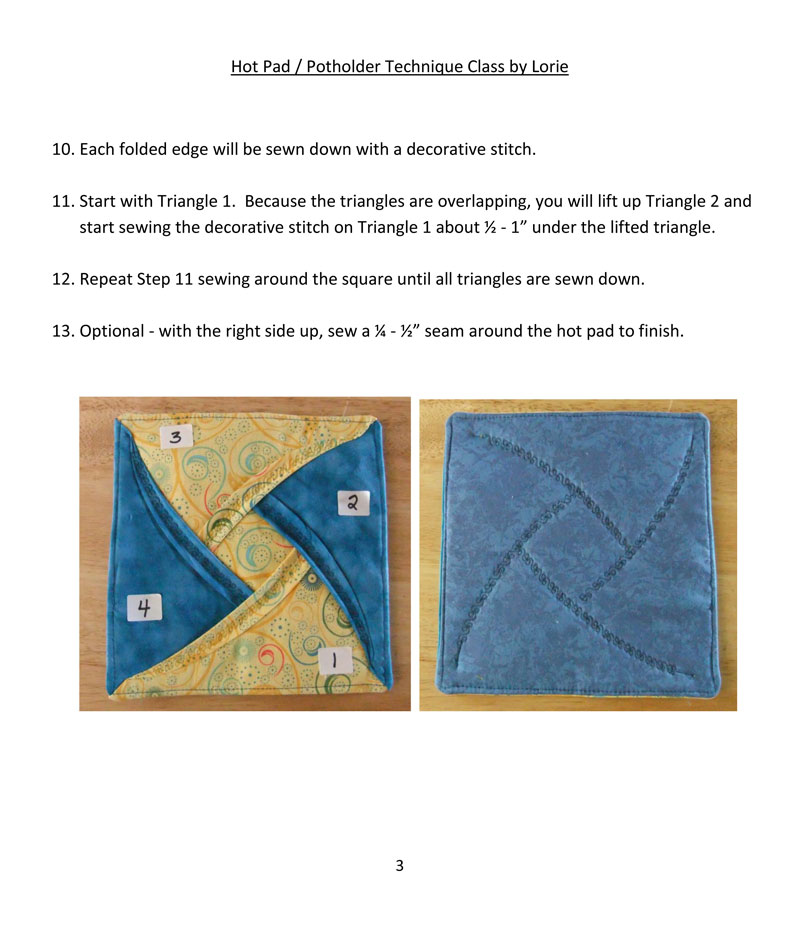 ---
Tube Blocks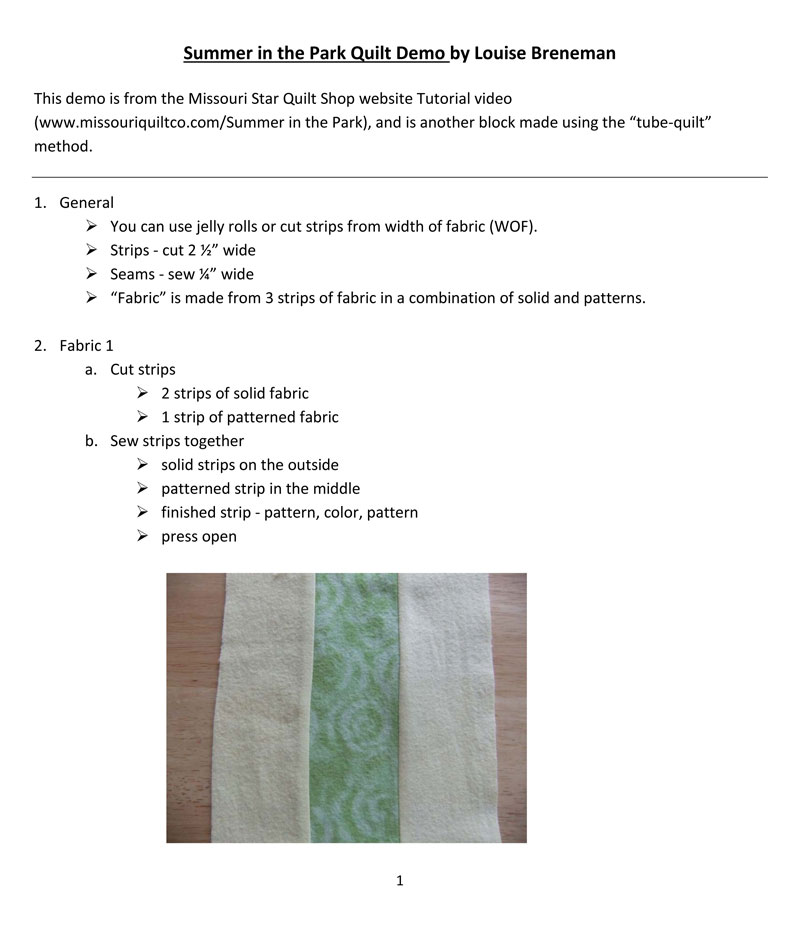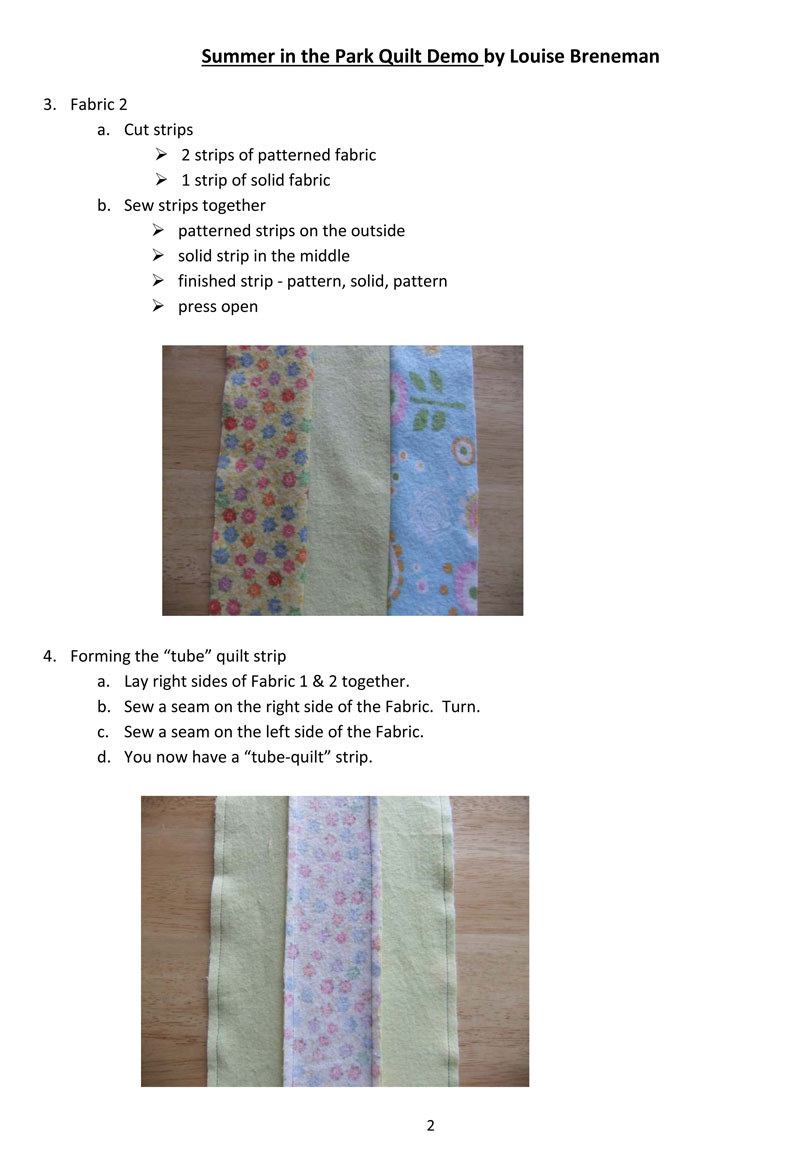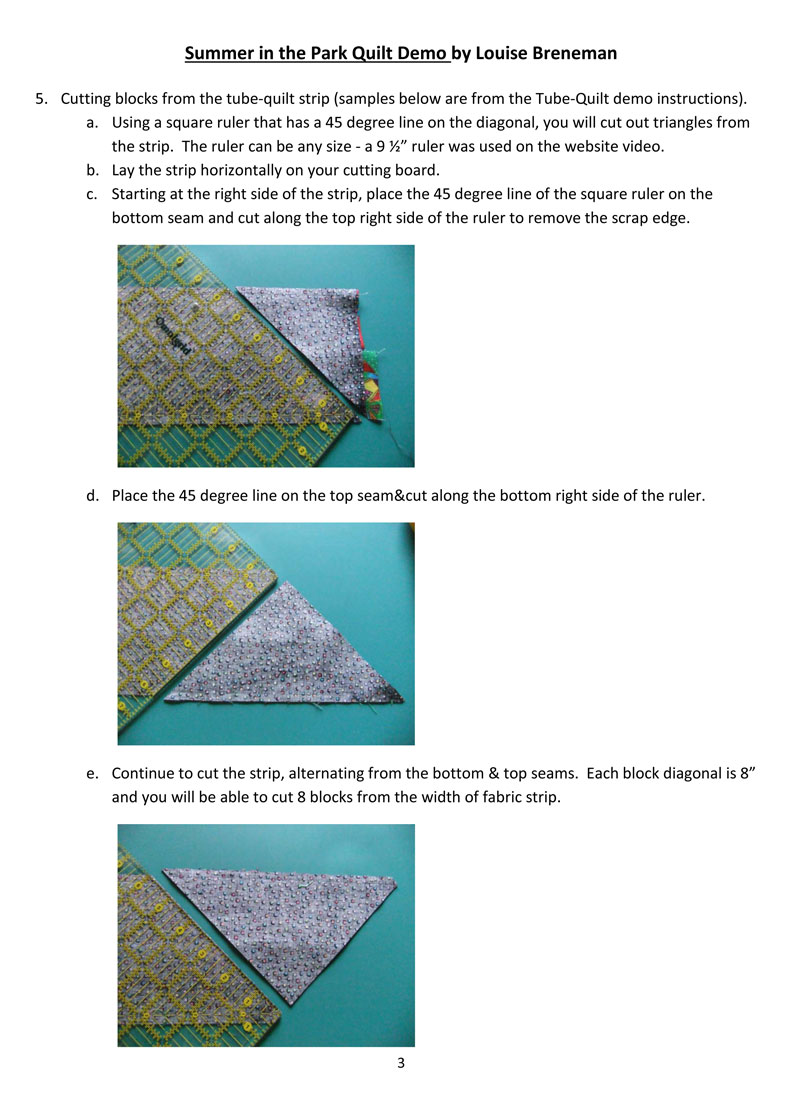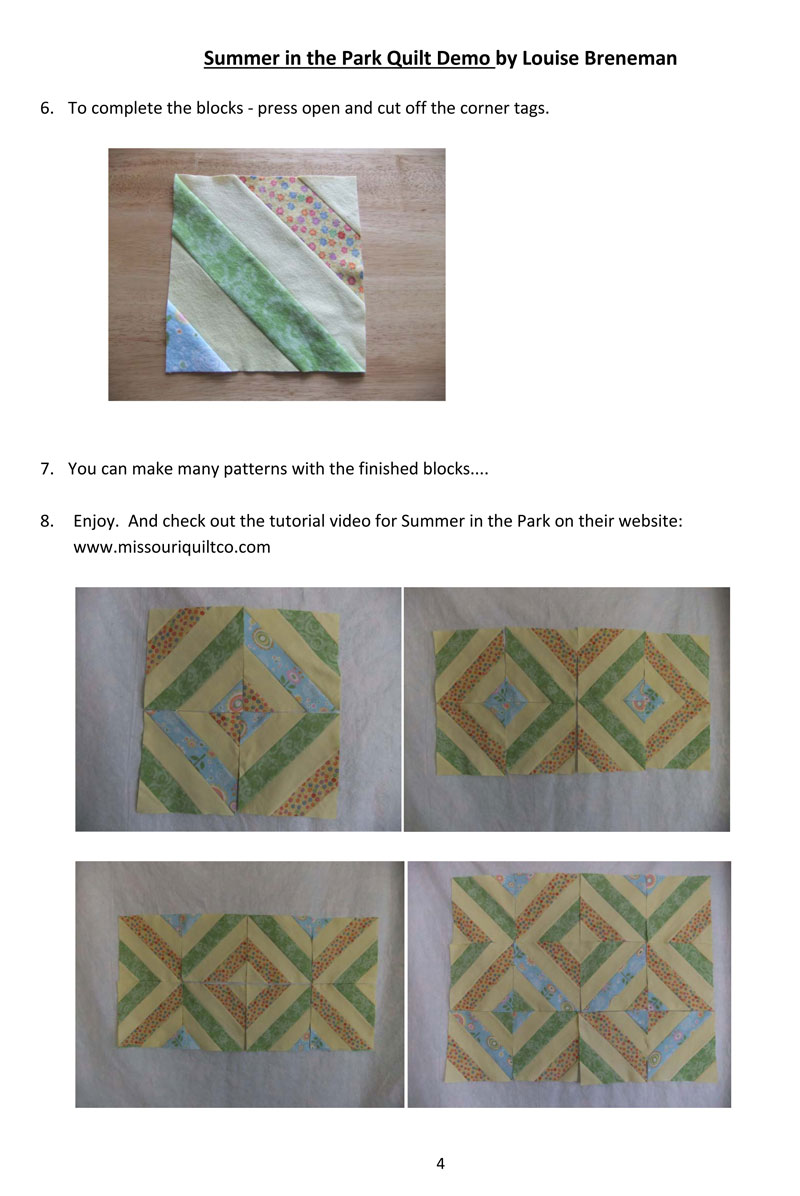 ---
Scarecrow Fusible Tips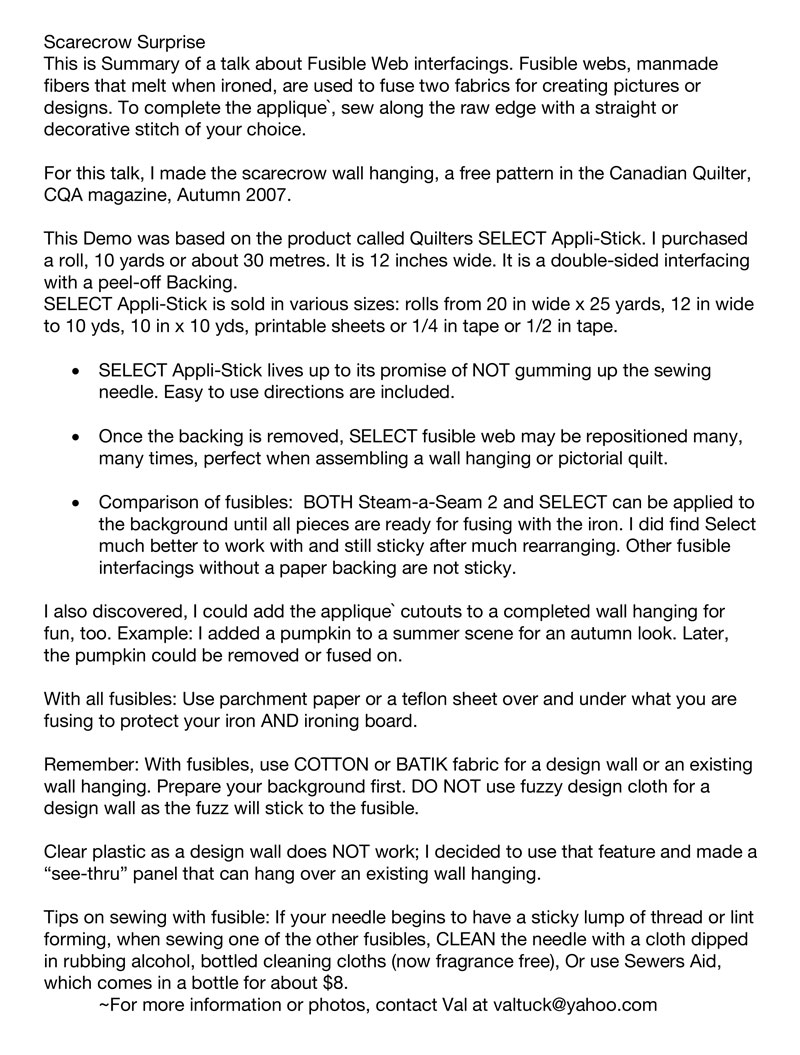 ---
QOVC Brave and Bold Block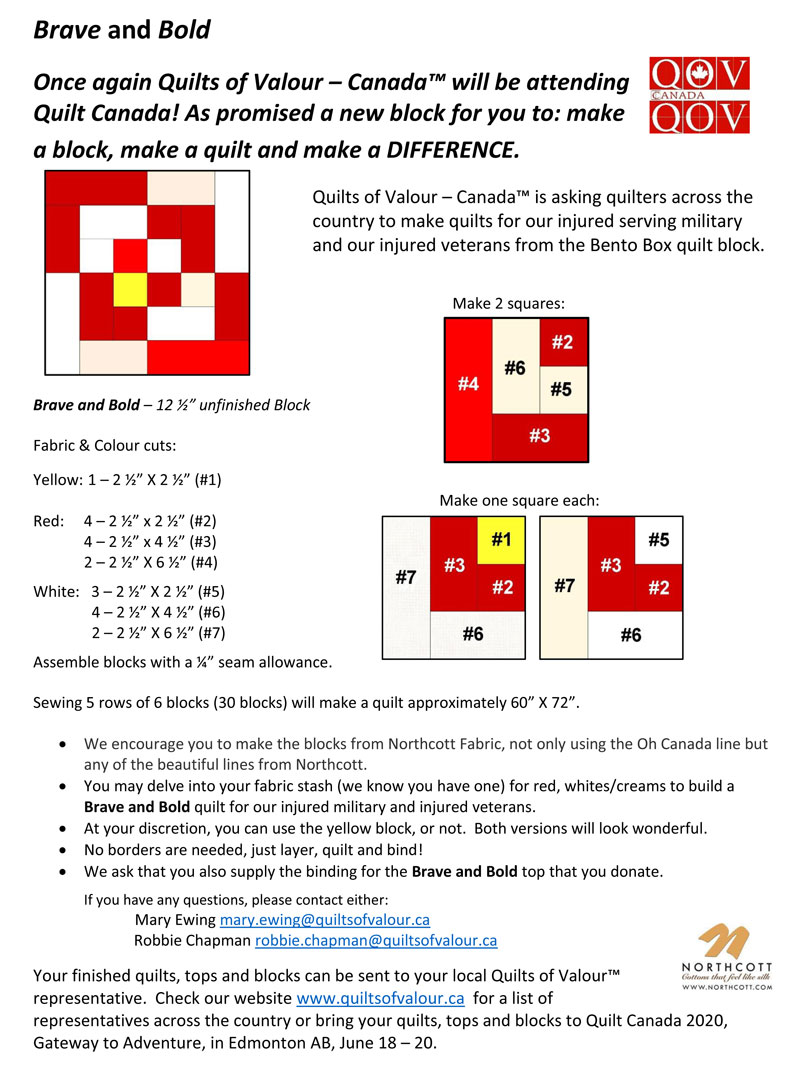 ---
QOVC Log Cabin Block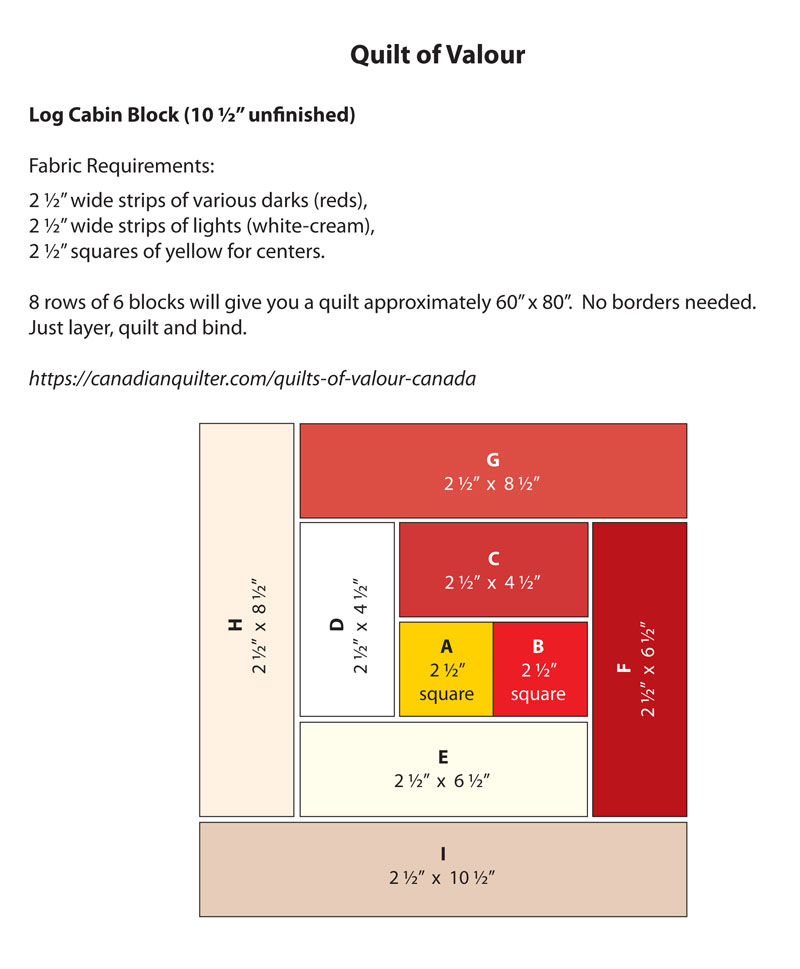 ---
VSSQ Puzzle Blocks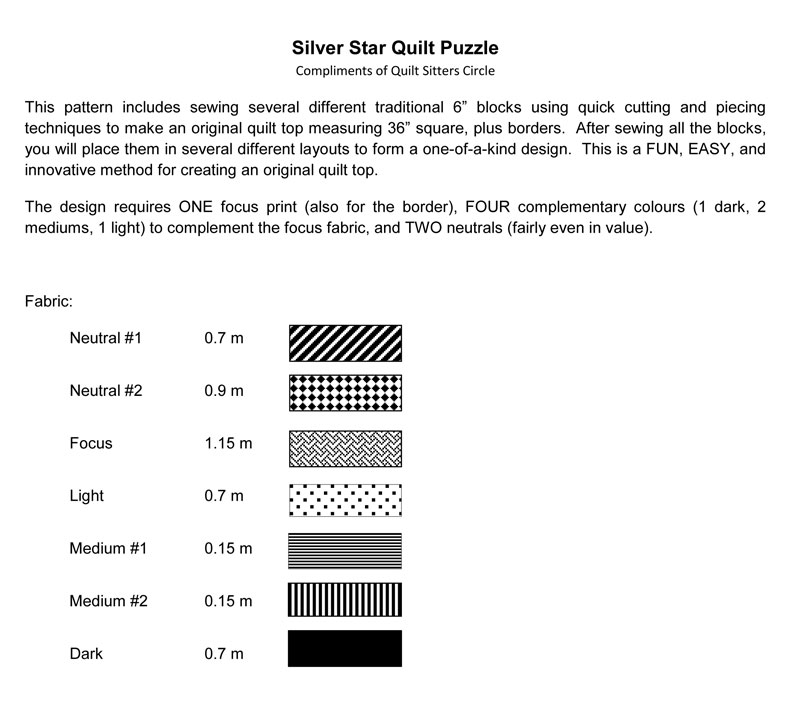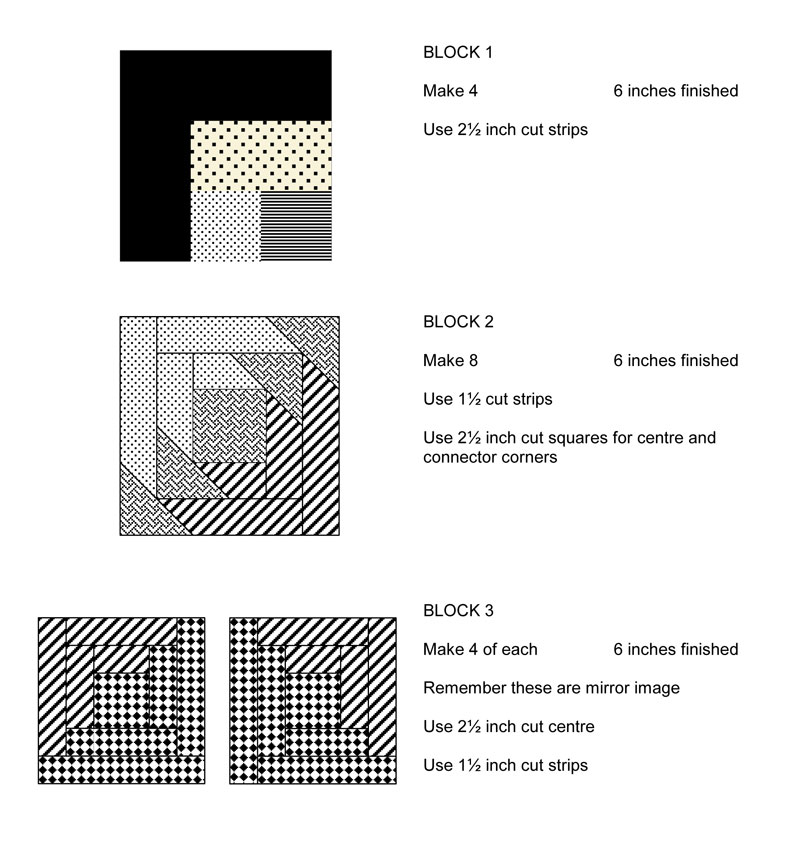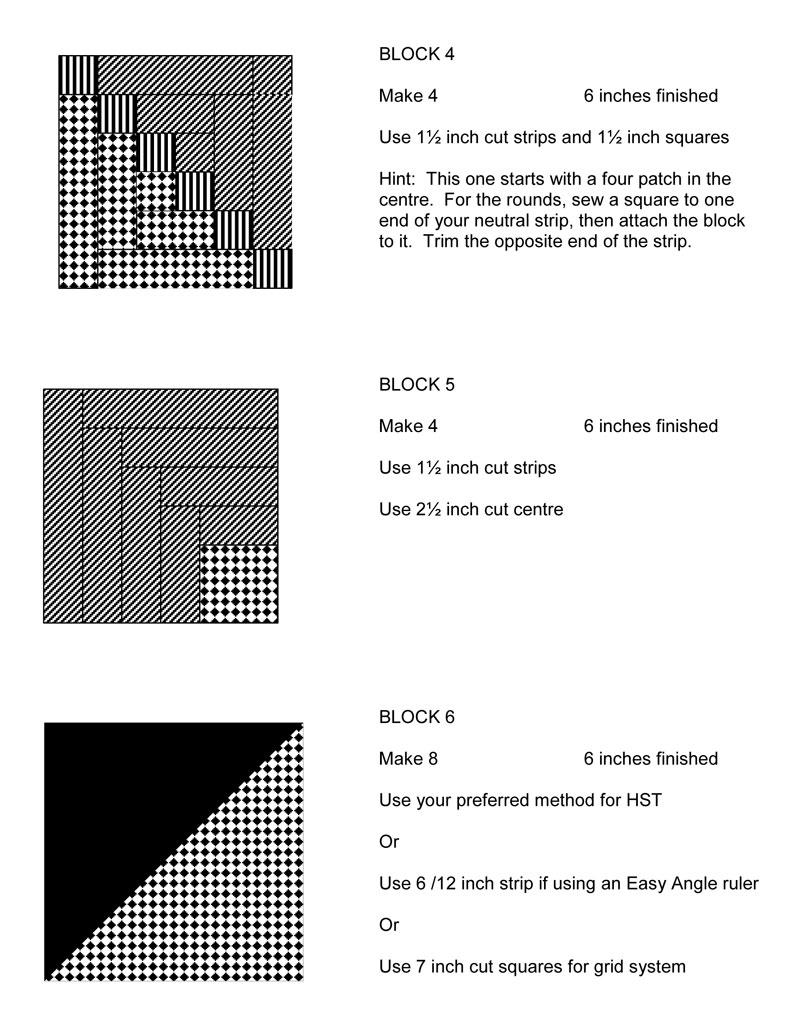 Return to Top of Page
---